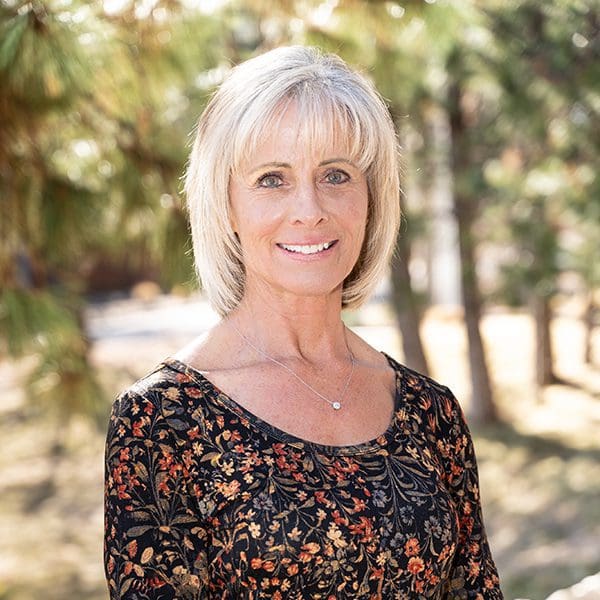 Debbie J. Judd, ARNP, FAARFM, ABAAHP
I graduated from Gonzaga University with my Nurse Practitioner degree in 2013, having been a
Registered Nurse for 35 years prior.
Having worked in varied nursing fields including hospital, surgical, clinical and consulting, I
decided to pursue what I felt was my calling to practice medicine in a holistic and integrative
manner.
Education & Professional Certifications
Masters in Science, Nurse Practitioner– Gonzaga University
Fellow certification in Functional, Nutritional, and Regenerative Medicine through The Metabolic Medicine Institute, 2009 & 2020
Advanced certification in Endocrinology through The Metabolic Medicine Institute
AFMPC Institute of Functional Medicine
FAARFM= Fellow in Anti-Aging Regenerative Functional Medicine
ABAAHP= American Board of Anti-Aging Healthcare Practitioners
Peptide Therapist certified through George Washington University
Mentorship Program with Dr. Neil Nathan Mold and Lyme Disease expert
American Academy of Anti-Aging Medicine
Institute of Functional Medicine
American Academy of Nurse Practitioners
International Peptide Society
Certified Integrative Oncology Metabolic Terrain Practitioner
Currently enrolled in the Mistletoe Apprenticeship Program through PAAM.
One of my life's passions is to motivate others to realize their potential so they may experience a life of health, vitality, and freedom from disease.

Working alongside experts in the field of Functional and integrative medicine gave me the confidence to open The Metabolic Institute clinic18 years ago, the first certified Functional Medicine clinic in Spokane, WA.  

It's amazing the impact that healthy nutrition, exercise, and positive  lifestyle habits can have on one's health…it can be that simple, but challenging in a world surrounded by toxic exposures and mental stressors.

My interest in integrative oncology began with treating cancer patients who had been through conventional treatments but hadn't achieved the level of health that they had hoped for. With my functional medicine background, I knew there had to be more that needed addressing.
I enjoy the outdoors and all of the activities that it provides which nurtures my sense of adventure and connecting with nature. Juggling a career, family and the business presents its challenges; spending time with my husband, three sons and grandchildren reminds me of the importance of balance in life. This motivates me to stay focused on my life's mission, which I hope will also become your life mission…being all that you can be and having everything you ever dreamed of!

Treating endocrine imbalances, adrenal dysregulation, gastro-intestinal health, mold toxicity, chronic disease and the mental/emotional aspects of health are some of my favorites, now along with integrative oncology and the prevention of cancer.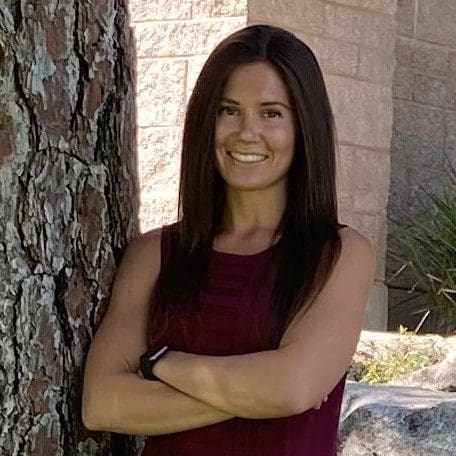 ---
Dr. Kathy Krase is a licensed Naturopathic Physician in the state of Washington and Arizona. She graduated from East Stroudsburg University with a Bachelor of Science in Exercise Science. She earned her Doctorate in Naturopathic Medicine from Sonoran University of Health Sciences.
Dr. Krase focuses on integrative primary care with an emphasis on gastrointestinal health, hormonal health, chronic disease, and lifestyle medicine.
As a naturopathic physician, Dr. Krase cares for each patient like she would her family, ensuring they feel heard and understood.
"Being a doctor and healing others is my biggest passion and accomplishment in life. I am honored to be your teacher and I cannot wait to work with you!"
I came to the field of nutrition from alternative agriculture research, when I realized I had a passion for connecting people to food more directly than research. During my studies in nutritional counseling at Bastyr University, the traditional healing arts of Chinese medicine intrigued me. The comprehensive scope and complex diagnostic capabilities of Chinese medicine best explained my observations and clinical experiences. 
Since 2004, I have used both western nutrition and Chinese medicine in support of my clients' health goals. I understand that rather than stating "I know how to fix you", the advanced practitioner identifies where to focus in order to elicit the most suitable next step(s). Additionally, I have seen that lasting, effective changes in habits are most often a result of compassionate self-awareness and conscious attention to motives.  
During my years in clinical practice, I have witnessed the impact of dietary interventions on the ability to focus and take action, for strengthening "willpower", for reducing insomnia, and alleviating prolonged fatigue. These symptoms are often associated with depression, anxiety and ADHD. I work with clients to improve metabolic health (which includes conditions such as prediabetes, diabetes, metabolic syndrome and PCOS). I support optimal inflammatory balance and immune resiliency as well as hormone health. Effective stress management is critical to good health outcomes, and I start by focusing on physiologic stress factors. Additionally, I am passionate about supporting clients in their quest for sustainable weight loss – supporting the complex physiology of weight and metabolism as well as helping with mindset and developing a more peaceful relationship with food (and the scale!) 
Whenever possible, I enjoy being outdoors! While it's easy to find places to be outside in the Pacific Northwest, my favorite places are in the garden right outside my door, or anywhere my mountain bike will take me. When weather isn't as permitted, I can be found inside knitting and spinning. I have visions of bringing a small, travel-sized spinning wheel on my mountain bike for a mountain vista filled spinning session!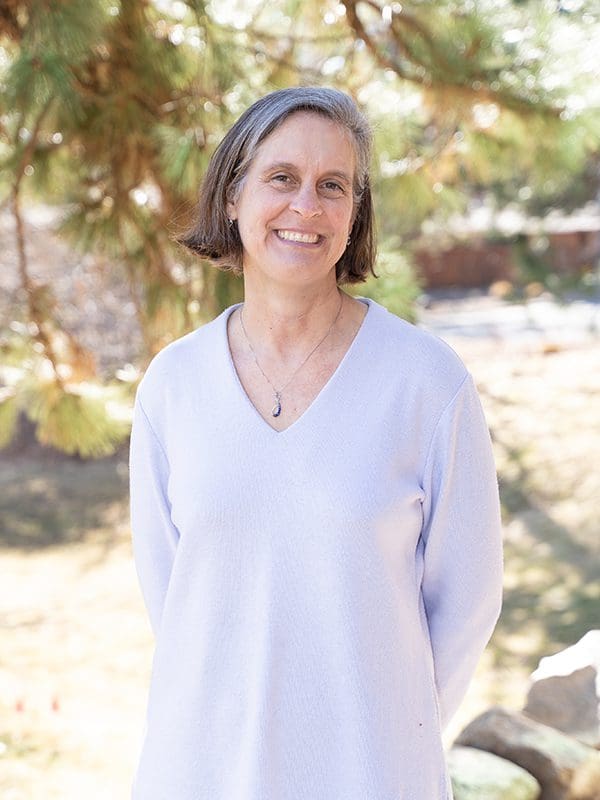 Elke Ward, Patient Care Coordinator
I have always enjoyed helping people. My extensive customer service experience has brought me a lot of joy as I help people solve problems.  Since coming to work at The Metabolic Institute, I love that I can use that experience to help people get to the root of their health problems through functional medicine.  While I am still learning a lot about functional medicine myself, I love that it provides the basic foundation for getting back to the basics of a natural, toxin-free diet and lifestyle. This is something that I am striving for in my personal and family life.

I have a BS in business administration/finance and another in agroecology. I have been a Navy wife, am a mother to two wonderful teens, and have an energetic rescue dog. We love to spend time together as a family and particularly enjoy spending time at our property in the country. My dream is to move to this property and raise as much of our own food as possible.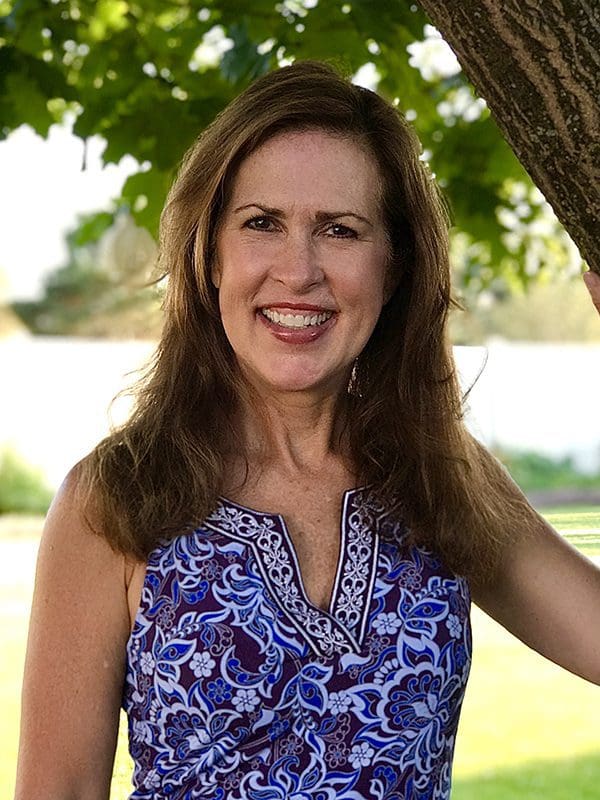 DK Sylvester, Patient Care Coordinator
My relationship with The Metabolic Institute began many years ago as a patient. This allows me to relate to our patients with each interaction, as they search for answers to their health questions. I've always thought of Functional Medicine as a bridge, connecting the most valuable aspects of conventional and homeopathic approaches. It's science with a heart, where every symptom is addressed and each patient is treated individually. When patients reach out to us for help, it's an honor to connect with them, knowing that for many, they have been through a lot before they ever find us.
Health and nutrition have always been a passion of mine. My professional life has included nutrition consulting and working with patients in a surgical clinic. I'm so grateful to be a new member of the staff at The Metabolic Institute, where I have an opportunity to continue to learn, stay on course with my own health and support others in their journey.
Spending quality time with my family is a priority and even more so since my husband and I have recently become grandparents. Having grandchildren inspires a whole new incentive to stay active and healthy!