THE METABOLIC INSTITUTE – MEET THE STAFF
Debbie J. Judd, ARNP, FAARFM, ABAAHP

Debbie's passion is to motivate others to realize their potential so they may experience a life of health, vitality and freedom from disease. Debbie has spent years working alongside cutting edge physicians who are nationally known experts in the field of diabetes, hormone regulation, nutrition and their related complications. Through her guidance and functional approach, clients experience a renewed understanding and sense of balance that nurtures the mind, body and the spirit.
"It's amazing the impact that healthy nutrition, exercise and positive lifestyle habits can have on one's metabolism" says Judd. "It can be that simple."
Specialties
Bio-identical hormone replacement therapy; thyroid balance, adrenal health, gastro-intestinal health, chronic fatigue, fibromyalgia, nutrition
Education & Professional Certifications
Master's in Science, Nurse Practitioner– Gonzaga University
Fellow certification in Functional, Nutritional, and Regenerative Medicine through The Metabolic Medicine Institute
Advanced certification in Endocrinology through The Metabolic Medicine Institute
AFMPC Institute of Functional Medicine
FAARFM= Fellow in Anti-Aging Regenerative Functional Medicine
ABAAHP= American Board of Anti-Aging Healthcare Practitioners
Peptide Therapist certified through George Washington University
Professional Affiliations
American Academy of Anti-Aging Medicine
Institute of Functional Medicine
American Academy of Nurse Practitioners
International Peptide Society
Personal Interest
Debbie enjoys the outdoors and all of the activities that it provides which nurtures her sense of adventure and desire to be fit. She loves the sense of closeness and family while spending time with her husband, three sons and grandchildren. This motivates her to stay focused on her life's mission, which she hopes will also become your life mission…being all that you can be and having everything you ever dreamed of!
---
Jessica Titchenal, MS, CNS, CN, DCN-c

Jessica is a functional nutritionist who believes in the healing power of food and the importance of honoring the body's individual nutritional needs. Her areas of expertise include pediatric nutrition, autoimmune conditions, food allergies, cognitive health, and gut health.
She believes there are simple, sustainable changes you can make starting in your kitchen. She works with you to create a personalized nutrition, supplement, and lifestyle plan that allows you to nourish their best health.
Education & Professional Certifications
Masters in Science in Clinical Nutrition, Maryland University of Integrative Health
CNS, Board-Certified Nutrition Specialist
Certified Nutritionist, state of Washington
Personal Interests
Jessica is currently pursuing her doctorate in clinical nutrition. In her free time, she loves being creative, cooking, gardening, yoga, reading, and enjoying nature with her husband and five kids
---
Kristin Pace, LPN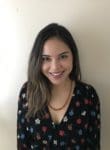 Kristin is an IV Infusion Nurse that joins our practice after a recent move to Washington from southern California. She previously worked for many years in Functional Medicine specializing in integrative oncology. The quest for true wellness for herself and for others is a passion of hers. She believes deeply in getting to the root of our health issues and in finding ways to aid the body in establishing whole mind, body, and spirit well-being. An easy way to start this journey is with an IV today!
In her spare time, Kristin enjoys curling up with a good book, anything crafty or creative, yoga, and spending any time outdoors with her husband and dog.
---
Buffy Farley, Office Manager

Originally hails from Salt Lake City Utah. Buffy joined the medical profession sparked by her desire to help others, and fascination with medicine. That drive pushed her towards various health and surgical clinics, as well as the University of Utah surgical ICU. Her introduction to The Metabolic Institute was as a patient. She was so excited about the path to wellness she had embarked upon, it was clear she wanted an opportunity to be a part of this group.
Buffy loves being outdoors with her husband G.T. and two Rottweilers: Cayenne and Bentley. Enjoys spending time with her family, especially besting her niece Gracey, and nephew Tim at all sorts of childhood games involving trampolines and squirt guns. She has an infectious laugh, undaunted sense of humor, and loves pranks. Her hobbies include: painting, cooking, camping, kayaking, hiking, riding ATV's, fishing, shooting, and gardening.
---
Elke Ward, Receptionist
Elke brings extensive customer service experience to the clinic and enjoys helping people. She loves that functional medicine provides the basic foundation for getting back to the basics of a natural, toxin-free diet and lifestyle.
She has degrees in business administration, finance, and agroecology. She's a Navy wife, mother to two wonderful teens, and has an adorable rescue dog named Pixel. Her goal is to move to the country and raise as much of her own food as possible.